The newly renovated houses or new cars contain a lot of formaldehyde, and the release of formaldehyde and other harmful substances will cause a lot of harm to the human body, so we need to treat formaldehyde. In addition to putting some green plants, placing bamboo charcoal bags is also a very fast way to remove formaldehyde. So how long does the bamboo charcoal bag last?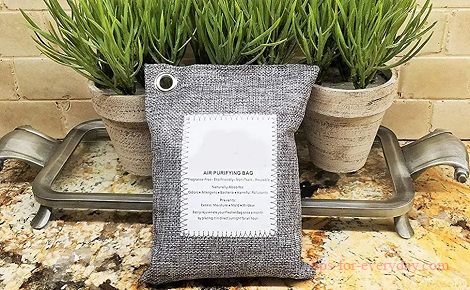 1. Bamboo charcoal bags can be used for one to two years.
2. Bamboo charcoal bags are placed in refrigerators, wardrobes, shoe cabinets, bathrooms, cars, etc., and exposed to the sun every 2 to 3 months, which can remove the moisture and odor absorbed by bamboo charcoal and maintain the good function of bamboo charcoal.

3. Bamboo charcoal bags can be placed for more than one or two years, and the dismantled bamboo charcoal particles can be buried in the soil to improve the activity of the soil, prevent the occurrence of pests, and diseases, and promote the growth of plants.