1.Enter your data.
A line graph requires two axes in order to function. Enter your data into two columns. For ease of use, set your X-axis data (time) in the left column and your recorded observations in the right column.
For example, tracking your budget over the year would have the date in the left column and an expense in the right.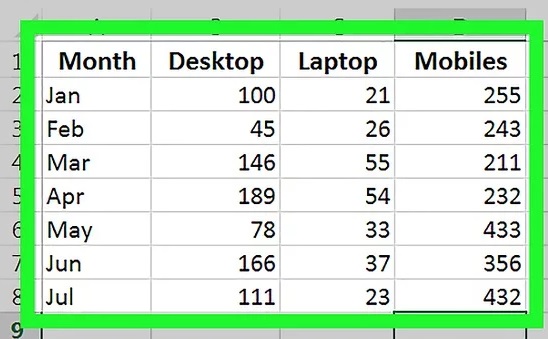 2.Select your data.
Click and drag your mouse from the top-left cell in the data group to the bottom-right cell in the data group. This will highlight all of your data.
Make sure you include column headers if you have them.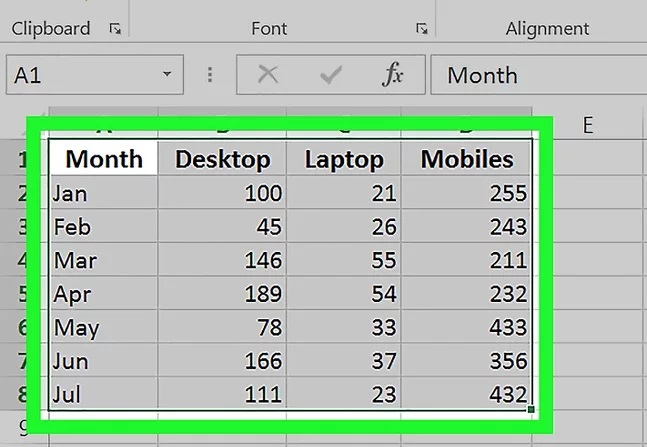 3.Click the Insert tab.
It's on the left side of the green ribbon that's at the top of the Excel window. This will open the Insert toolbar below the green ribbon.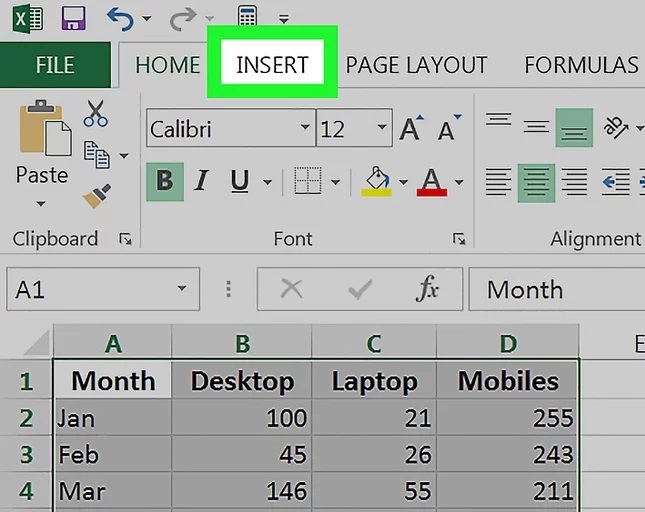 4.Click the "Line Graph" icon.
It's the box with several lines drawn on it in the Charts group of options. A drop-down menu will appear.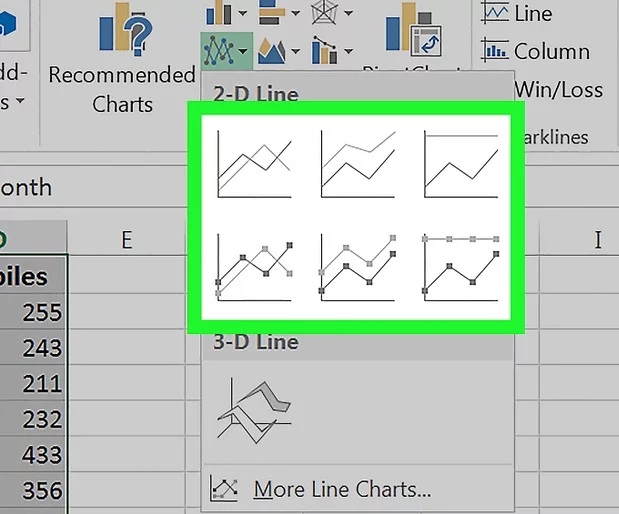 5.Select a graph style.

Hover your mouse cursor over a line graph template in the drop-down menu to see what it will look like with your data. You should see a graph window pop up in the middle of your Excel window.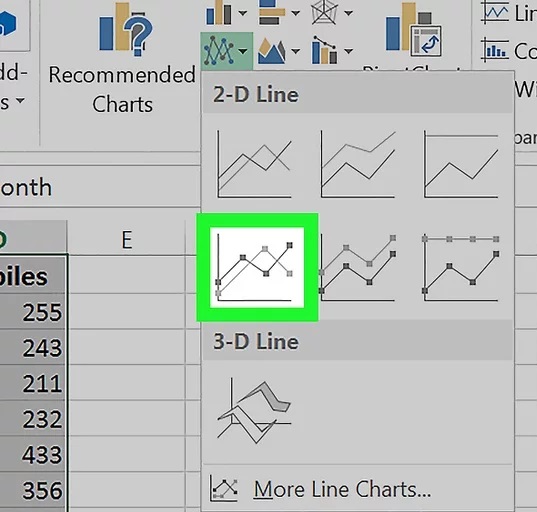 6.Click a graph style.

Once you decide on a template, clicking it will create your line graph in the middle of the Excel window.