The orange peel
1. Correction fluid on the hand or face first don't worry, if there is water next to it, wet with water instead, and slow down the speed of drying.

2. Go home to find oranges or oranges, take the fresh orange peel or orange peel, squeeze out a little juice, and drop it on the hand correction liquid.

3. Wait for 1 to 2 minutes, such as the color slightly dimmed, wipe with wet wipes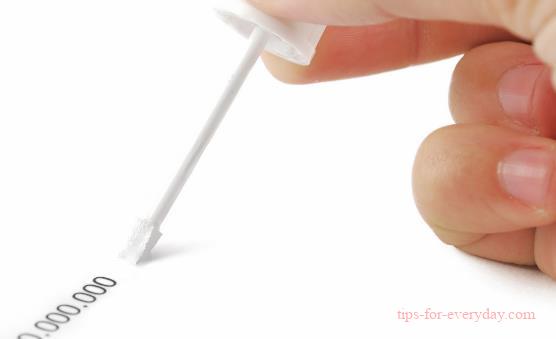 Essential balm

1. First with balm in the correction fluid on the skin.

2. Rub it again with your fingers, and the correction fluid sticking to your skin will be diluted quickly.

3. Then immediately wipe with a paper towel, you can remove the correction fluid on the skin.