The process of deleting a photo album from the Photos app on the Mac is even more simple than on iPhone and iPad.
Open the "Photos" app on your Mac. Now, go to the sidebar, and expand the "My Albums" folder. Here, look for the folder that you want to delete and then right-click it.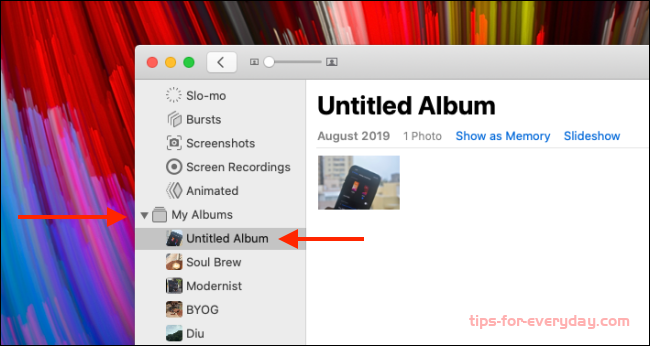 From the context menu, choose the "Delete Album" option.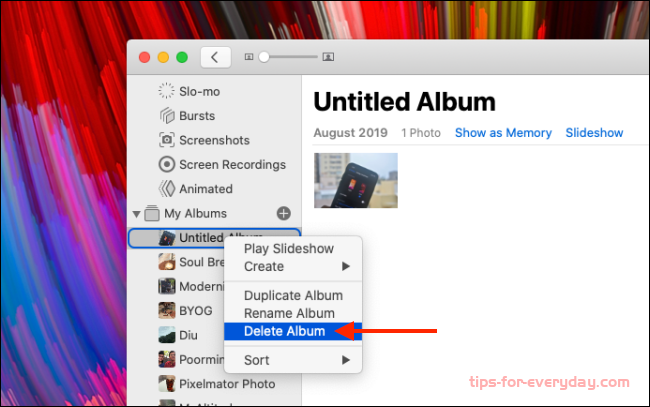 You'll now see a pop-up asking you for confirmation. Here, click the "Delete" button.

The album will now be deleted from your iCloud Photo Library, and the change will be synced across all your devices. Again, this won't affect any of your photos.