What to do if the word after typing disappears in a Word document
When we use Word, we will often affect the work process because of various small details. For example, the words behind the Word document disappear when typing, I believe everyone has encountered this problem, so how do we solve this problem when we encounter it?
Method 1: Click Insert
When you edit a Word document and the Word disappears after typing, this is often caused by the Insert key. Because the Insert key is very close to the Backspace key, it is very easy to press by mistake. When this happens, you need to click the Insert key again to remove the status.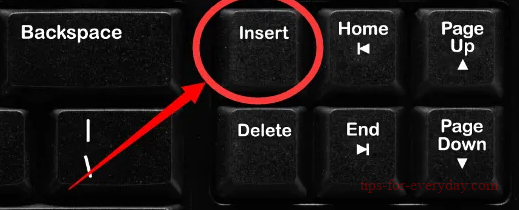 Method 2: remove the rewrite mode
To prevent this from happening in the future, you can turn off "rewrite mode" directly in your Word document. Here's how.

Click "File" tab,click "Options",select "Advanced" tab,cancel "Use overtype mode",click "OK".