If you'd prefer to use your handwritten signature, you can take a picture or scan a copy of it and then upload it to your computer. You can then insert a picture of your signature into the Word document.
Click Insert > Pictures to insert the image into your document manually. Alternatively, double-click on your signature line and choose "Select Image" to insert it on your signature line.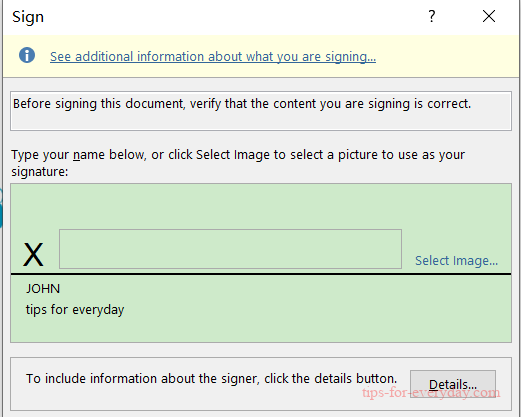 In the "Insert Pictures" menu box, click "From a File" and select your signature image file. From there, click "Sign" to place the image onto your signature line.
Once inserted, the image file containing your signature will be inserted above your signature line.