How to Change Bullet Color in PowerPoint
1.Select the bullet that you want to change the color.

2.Click ▼ in the top-right corner of a bullet point option to see different styles for that bullet point type.
3.Click Bullets and Numbering.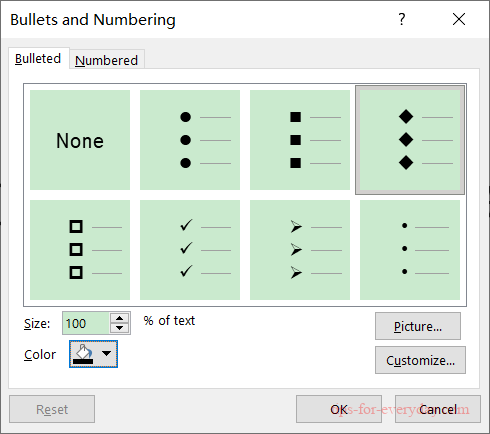 4.Click Color and choose the color you want.
5.Click OK.