How to Add Notes in PowerPoint
Add Speaker Notes in PowerPoint
1.To add speaker notes in PowerPoint, you'll first need to be in the Normal view. If you're not already there, you can switch to Normal view by going to the "View" tab and then selecting "Normal" in the "Presentation Views" group.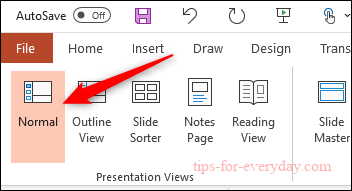 2.Next, in the pane on left, select the slide where you'd like to add speaker notes.
3.Next, click the "Notes"button at the bottom of the window.

4.A small box reading "Tap to Add Notes" will appear beneath the slide. For Mac users, this will say"Click to Add Notes."
Now, simply type the speaker notes for that slide. Repeat this process for each slide you'd like to add notes to.